The premier platform for mould, additive manufacturing and forming technologies.

Debut in 2007, Asiamold has become one of the most important marketing and trading venues for Chinese mould and die industry players, and enjoys extensive attention from professionals all over the world. It serves as an influential and professional exhibition for mould and die development in China, highlighting the most up-to-date solutions for China's increasingly sophisticated manufacturing markets.
Asiamold 2019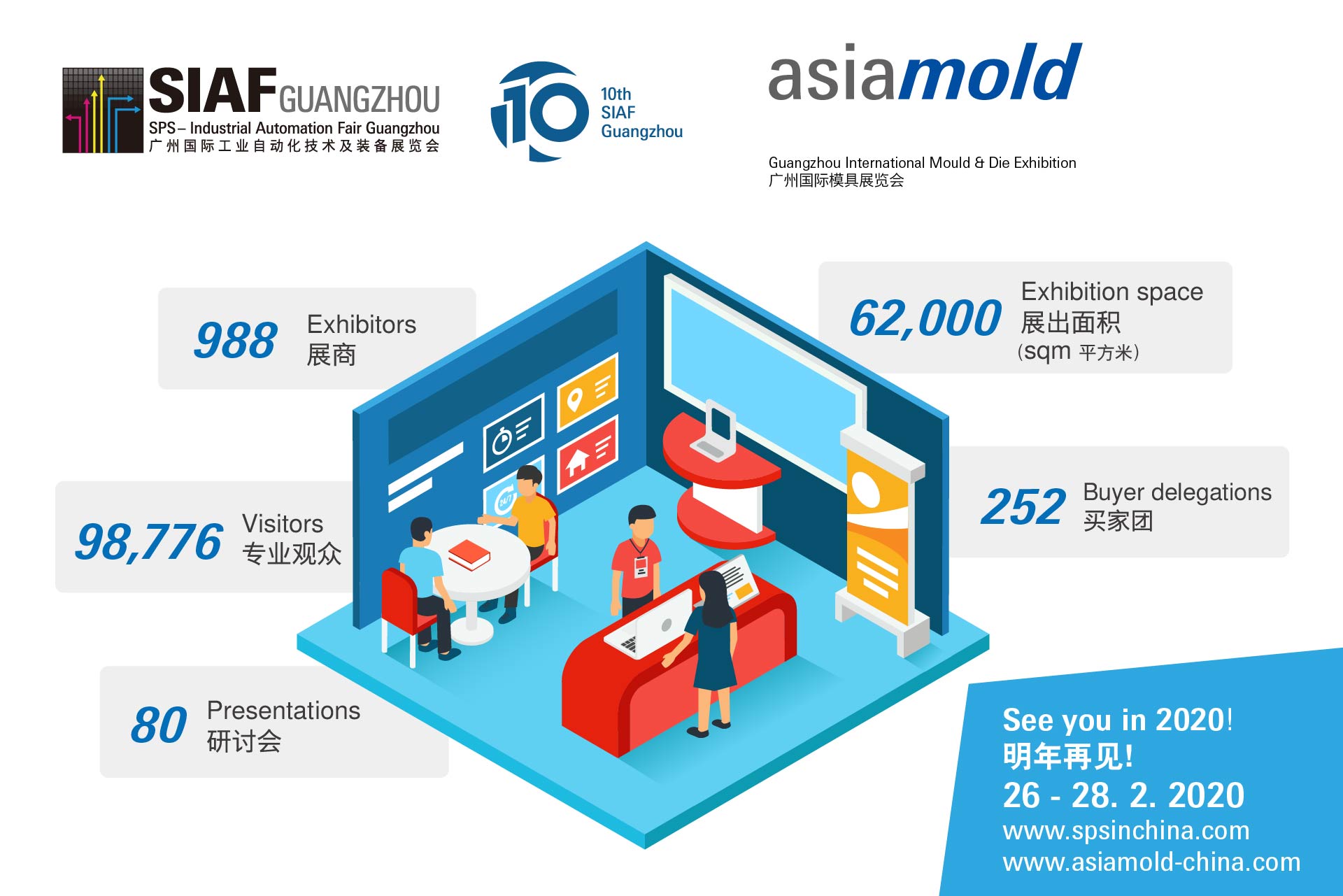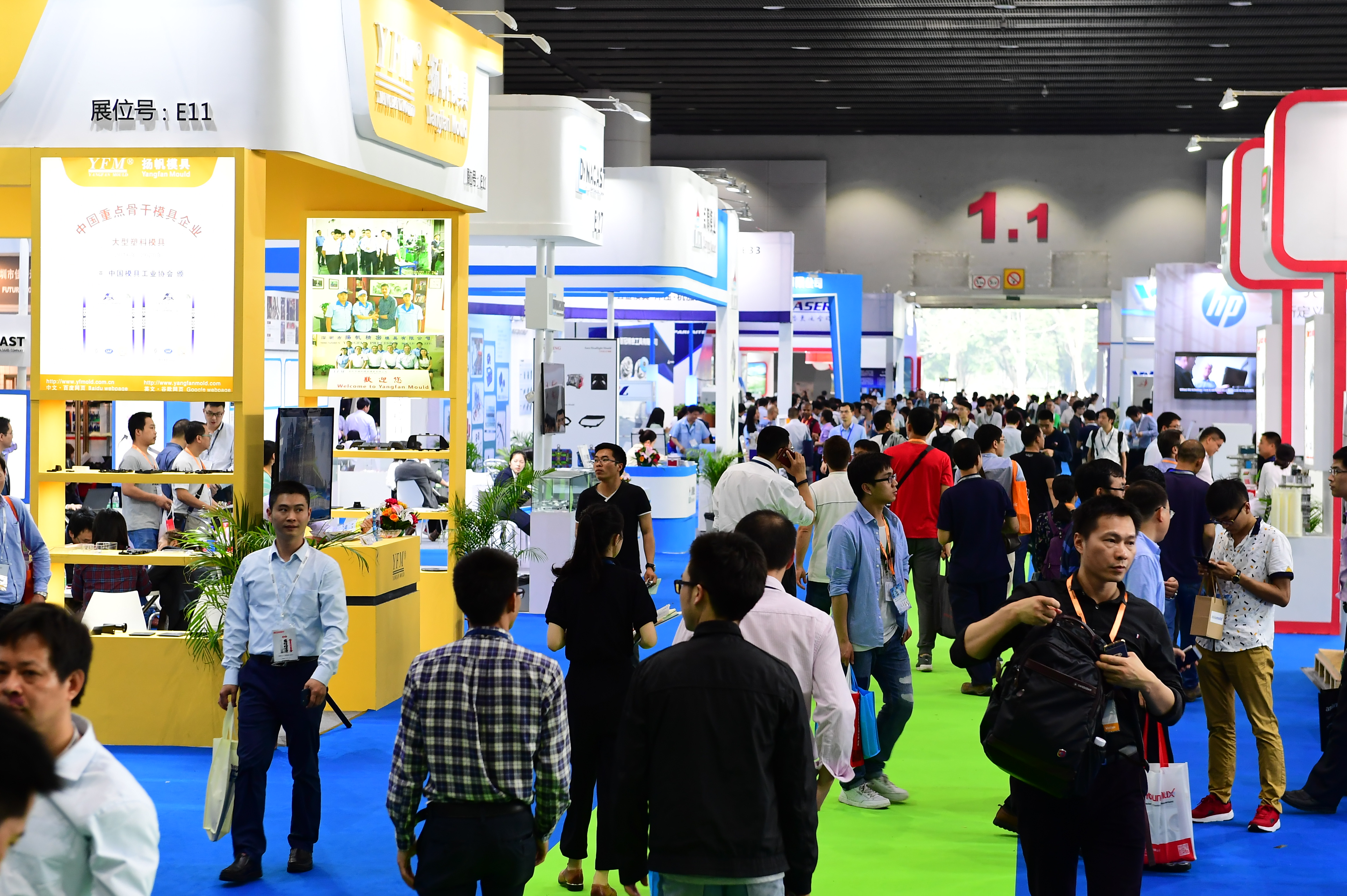 Asiamold, the Guangzhou International Mould & Die Exhibition, returns for its latest edition from 26 – 28 February 2020. Viewed as the annual event for Asia's manufacturing-based industries, the 2019 show hosted 250 firms from 12 countries and regions, who utilised 20,000 sqm of exhibition space to showcase their latest assortment of products and solutions.
Manufacturing firms represented a large portion of visitors to the show, with production specialities including automobiles, electronics, home appliances, aeroplanes and associated components, ship building, telecommunications, consumer goods and medical devices. In total, 25,521 professionals visited the three-day event, as well as more than 65 visitor delegations from companies such as Colgate, EPSON, FAW-Volkswagen, OSRAM, Emerson, Foxconn, Honda, BYD, Gree Electic, Unipres, Midea, Esquel and others, reaffirming the importance of Asiamold to the region's growth.
Participants' comments
I have spoken to around 20 exhibitors. Among the contacts, I acquired three quotations from mould cutting exhibitors. Asiamold is an influential trading platform for mould and die industry in China as the products showcased are of high quality.
This trade fair is a great opportunity to meet new suppliers and to talk face-to-face with our current suppliers. This is the most comprehensive fair in Asia and is the place where everyone comes to distribute to big and small companies.
I am glad to report that our members have successfully connected with electronic component as well as other manufactures and are in the process of quoting prices with their potential clients.
The show itself draws a good number of buyers with high industry and technical background, We really appreciate the variety of exhibitors who focus on mould, die casting, 3D and even industrial automation.
This is our third year at Asiamold and is one of the most professional moulding exhibitions in South China. Our company specialises in industrial 3D printing machinery and we can also be found our most valued mould makers clients here
This was Asiamold 2018
We have many impressions of products, events and encounters. Here you will find a selection of pictures of the Asiamold.