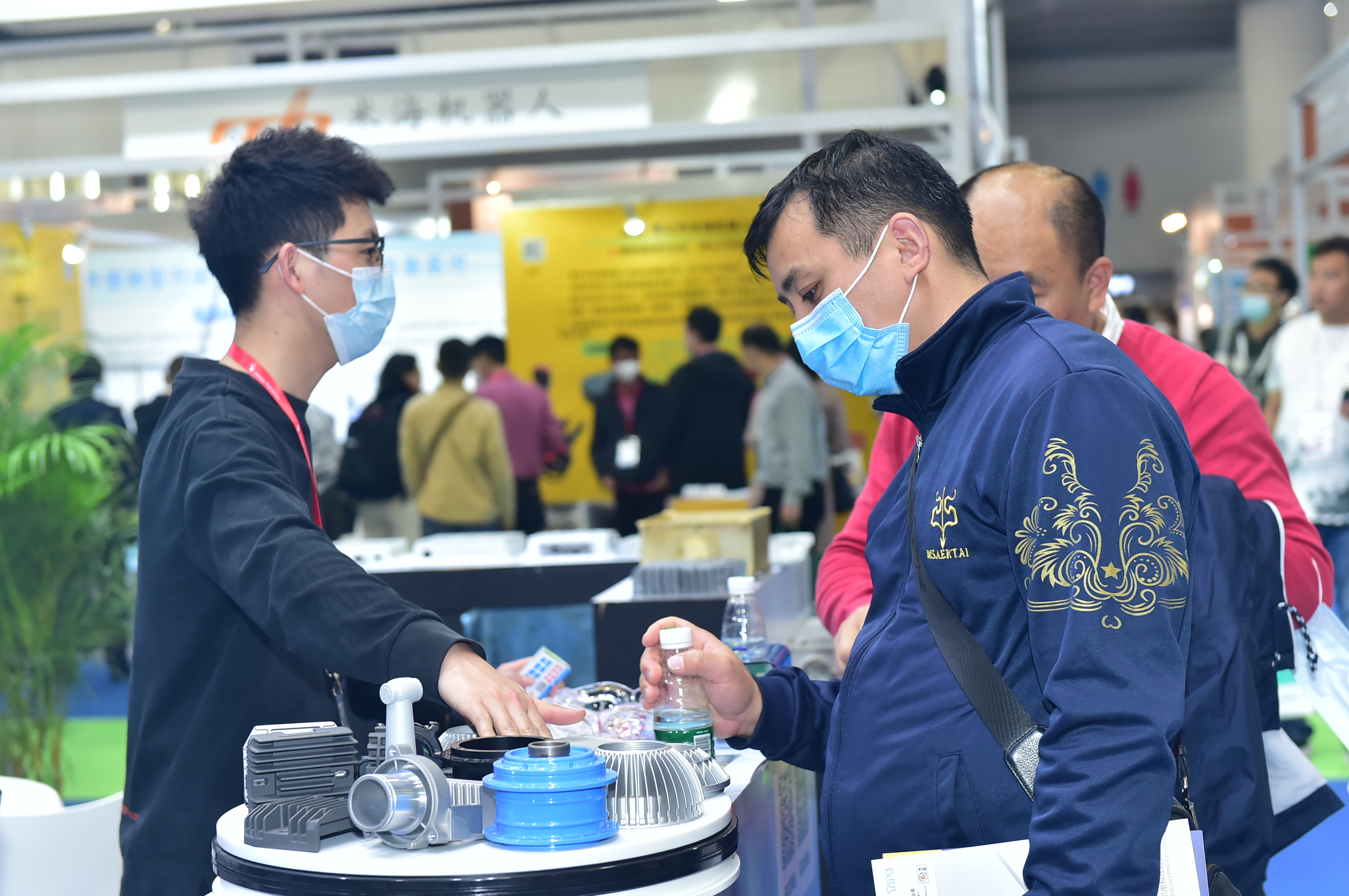 In order to better support the development of the manufacturing industry in South China, Guangzhou International Mold Exhibition (Asiamold), which has been recognized by the mold manufacturing and application industry in South China, will be brand refreshed from 2024 to create a new Asian International Mold Exhibition (Asiamold Select) series, which will return gorgeously in the spring and autumn of 2024. An all-round display of efficient, innovative and green cutting-edge molds, 3D printing, die casting, stamping and other molding technologies and solutions, fully play the huge synergy between intelligent manufacturing and mold industries, and help South China's manufacturing industry to move towards intelligent and digital upgrading and transformation.
Asiamold Select - Shenzhen Station

The Shenzhen Station will be held in conjunction with the Shenzhen International Additive Manufacturing, Powder Metallurgy and Advanced Ceramics Exhibition (Formnext + PM South China) on August 28-30, 2024 at the Shenzhen International Convention and Exhibition Center (Bao 'an New Hall). The series mold and 3D printing, powder metallurgy and other high-tech, Jointly build a one-stop platform for innovative product forming solutions in the Greater Bay Area.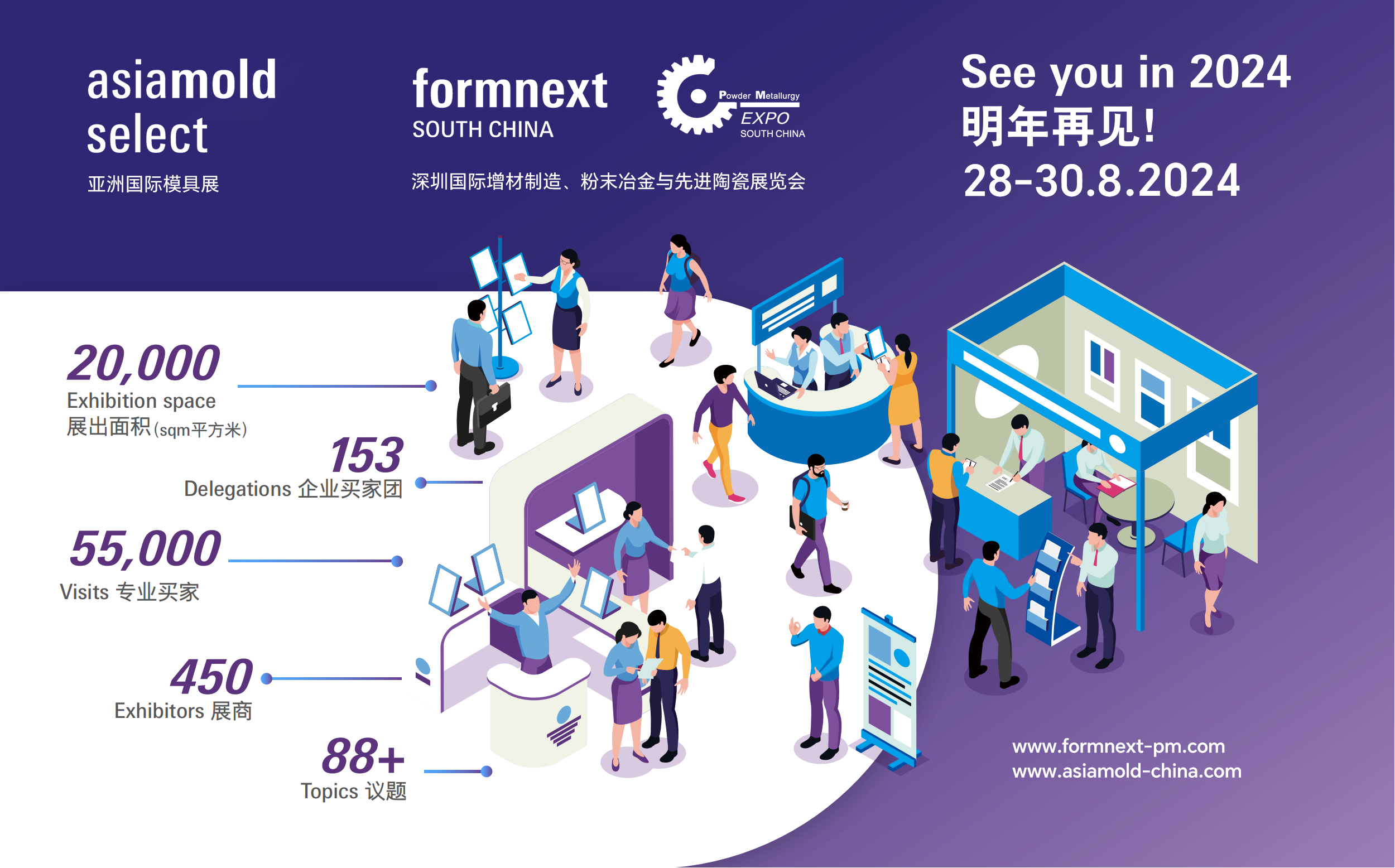 Exhibitors' comments
This is our second time to participate in the Guangzhou mold exhibition, mainly to bring some of the latest automotive stamping injection molding and other mold display. The audience of Guangzhou Mold Exhibition is very professional and focuses on the R & D and procurement of various industries. Compared with other exhibitions, it is more in line with our target customer base. In addition to the warming of the traffic this year, we found that the number of customers in the medical industry has decreased. There are also some high-priced purchase intentions to follow up after the meeting, overall is very rewarding.
In the immediate past of the epidemic, our desire to display products and industry exchanges is more urgent. Guangzhou Mold Exhibition is also an important bridge between us and the industry, so it is not to be missed. In these two days, the booth is full of visitors, in addition to some automobile aftermarket enterprises in South China, which are dominated by many customers from Xuzhou, Hunan, Beijing, there are also guests from the Middle East, especially many guests of new energy auto parts have come to us to negotiate their needs. They are very interested in our one-stop service, from proofing to small batch to scale production we can meet, which is also the advantage of our company.
We are the second time to participate in the mold exhibition, mainly engaged in high temperature and high performance materials of 3D printers or 3D printing equipment, including some printing synchronization needs will also undertake. Participating in the mold exhibition is because our 3D printer is connected to industrial customers, and the materials used are also industrial grade materials with certain high temperature resistance and certain strength, which are of great help for manufacturing molds, so this exhibition gives us certain customer resources. For a large exhibition, I was pleased with the flow of people on the first day.
Visitors Statements
We are a company engaged in shoe mold, this time especially to find some automation solutions and 3D printing technology, mold exhibition is a very influential exhibition in the industry, for our shoe mold enterprises is also a valuable platform to understand cutting-edge technology to exchange and learn from colleagues in the industry, especially now I can see that the branch of the exhibition is more and more detailed professional, It can include the entire ecological chain of the upstream and downstream of the mold, and it can also give me a more comprehensive perspective of the industry.
I think the forum is very successful, from my presentation half an hour after the booth immediately have an endless stream of visitors to understand and experience our new products can obviously feel the effect. Compared with the booth display, the information of the forum is more intensive, and it can achieve twice the effect with half the effort. I am still willing to participate in the next opportunity.
I think the biggest highlight of the forum is that the agenda is very comprehensive and reasonable, covering all aspects of mold production, and the audience exchanges are also very warm, all from all aspects of mold production, and the questions asked are also very targeted.
Show Impression
We have many impressions of products, events and encounters. Here you will find a selection of pictures of the Asiamold Select.